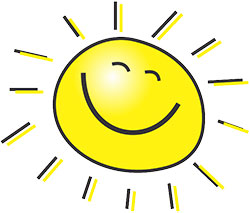 "Janet, having read the INA Report, it is as excellent as always." Adrian Ohio, House of Law

"Thanks for your leadership, guidance, support and your example. You are a credit to your profession." Andy Stables, MB Neurotherapy

"1st day of rehab – thanks to this woman Janet for bringing me, and changing my life around 😊" Client
"Thanks for all LCM are doing, I feel that the service is always responsive and Curtis is always there when needed." Client's mother
"I found the mandatory training to be very informative and well structured, the video format is great and makes it very easily accessible." Client's support worker

"I am very pleased with the way all her therapy is going, it is making a big difference to her quality of life and fills me with hope. Thank you." Client's husband
"Thank you so much for the opportunity to have been part of such a great team. You have built an incredible company that is a true reflection of your commitment and talent. It has been a pleasure and a privilege to have been a small part of it. I wish you all of the good fortune you deserve." Freelance Case Manager
"With thanks for all your hard work and support." Claire Buckley, Deputy, Dutton Gregory
"I wanted to put on record my thanks to you for agreeing to support X and his claim even when liability was in doubt. It would have been much more difficult to have progressed the claim without your generous assistance." Dr Peter Bowen-Walker, Clear Law Solicitors
"Andy, you are a credit to your profession." Pete Sanderson, PSP
"A massive THANK YOU to Amanda, Janet and all at LCM for your valued help, advice and friendship over the last few years.  I can't express how much my family and I have appreciated your constant  dedication and hard work, especially through some very difficult times." Client's Daughter
"Janet and Amanda, just a small thank you and recognition for all your hard work with our mutual client – you have both gone above and beyond!!" Gilllian Hitchen, Irwin Mitchell Solicitors

"I hope you know how much I have missed you. You are everything I dreamed of in a case manager" Client
"What wonderful news! Thank you all so much for your hard work – while X is in a very difficult position, she is so lucky to have three such professional, passionate and caring people supporting her and she knows that which is so important for her! I really hope this is the start of a new life for her. Thank you all again!" Neuro-OT
"You've worked so so hard on her case.  Money well spent in my opinion." Payroll manager, Percy Westhead & Company

"Thank you again for everything you and the team at LCM did for me." IS, Support Worker

"It has been our pleasure to work with yourself and your wonderful team." Neelam Kaur, BD Manager – Premium Care Solutions
"Unfortunately, earlier today an ambulance had to be called for my mother, your client,  at her home.
I thought that I should contact you to pass on the comments made about Link Case Management by one of the paramedics who was called out.  He said that throughout his career, he had never seen such a fantastic and helpful set of reports like the ones which were provided by LCM.  Thanks to the detailed documents,  he was able to obtain a full and accurate picture of my mother's medical history, current care package and of her many special needs. This led to the medical specialist being able to make full and speedy assessment, thus providing the appropriate treatment immediately.
The paramedic stressed how helpful the reports Amanda provided and told me that their job would be so much easier if everyone was as professional and thorough as Link Case Management with regards to documentation.
From a personal perspective, I would like to say "thank you" for ensuring that my mother received the appropriate medical care and attention she needed in an emergency situation. My family and I are so grateful for your continued help and support." Client's Daughter
"As ever Janet, I am very impressed and very grateful to you for being so accommodating to my client's needs. It really is refreshing to see such a commitment to clients and I am delighted to be working with you and Curtis." Dr Peter Bowen-Walker, Clear Law Solicitors
"Thanks from myself and P for all your efforts over the last couple of years   You and your team have served us well. We can now finally draw a line under it all. P said the turning point came when you got involved so thanks a million." Client's Sister
"You're the best Case Manager I've worked with." Carmen Liu, Solicitor
"Janet is a Case Manager with a thorough understanding of the litigation process and as a consequence she is able to provide valuable support to her instructing solicitor. She is efficient, well organised and tenacious. She has particular skill and expertise in assisting clients with serious and complex disabilities and challenging behaviours. I recommend her highly." Sally Leonards, Partner – JMW Solicitors
"I have no hesitation in recommending Janet Penny as an excellent Case Manager – she has impressed me not only with her excellent "hands on" approach to problems concerning the day to day lives of her clients (linking her friendly style with a professional manner) – but importantly I have been struck by her understanding of the complex demands of the litigation process. This is a valued combination of abilities which my instructing solicitors and I have appreciated greatly." Richard A Hartley QC – Cobden House Chambers
"Thank you for everything you do for my mum." Faye, Client's Daughter
"I found Janet to be approachable, proactive and hard-working. She took the pressure off the parents and they were absolutely delighted with her." Ben Tyer, Partner – JMW Solicitors
I have had the privilege to work with Janet Penny since 2009. She has a calm and considered approach to her work, always placing the client at the centre.
Janet is respectful of all disciplines engaged to work with her clients, adopting a holistic approach to achieve the best possible outcome. This also encourages a seamless transition between each client, their therapy and legal teams. Janet is very supportive of all those working with her and has a great sense of humour – this, along with her vast experience and many skills, I'm sure will bring success to Link CM. Jackie Waller, Occupational Therapist/ Director – CJ Occupational Therapy Ltd
I have worked with Janet since 2012 and found her skilled at communicating effectively throughout the multi-disciplinary team, thus promoting an excellent team approach which benefits the client and professionals significantly. She is honest and upfront about how any staffing situation is likely to unfold and with a perfect balance of professionalism and common sense, Janet represents what a great case manager should be. Daniel Bamber, Director – Prestige Nursing + Care
Janet's energy, enthusiasm and frank common sense in dealing with and finding a solution to a difficult problem is most appreciated.  Her assistance in enabling our experts to see just how important independent living is for my client has made a very real difference to my client's future. Jenny Kennedy, Partner – Anthony Gold Solicitors
"Janet has for many years now been a very active and committed volunteer for Headway Stockport & South Manchester, dedicated to improving the lives of brain injury survivors and their families. As past and present Chairperson of the branch she has guided us with masses of enthusiasm, including volunteering at our weekly drop in centre, fundraising, organising and helping out with activities, trips and holidays, and supporting individual members where needed with their care needs." Rachel Rees, Secretary – Stockport & South Manchester Headway; Partner – Potter Rees Dolan Solicitors
You are so organised and professional but you keep things on a very personal level. Such a lovely firm to work for. Lorraine Taylor, Support Worker
I don't know how I can ever thank you for managing to get the most wonderful people who worked and still work on my case. You and your team are fantastic. Client M
Thank you to you and your lovely team for supporting me when I needed you. There are not many businesses out there that would have done that.  I'm moving to work in London as a paediatric health care assistant.  I recall you telling me to take the skills I had gained from our very sad case and take them elsewhere and make a difference in somebody else's life.  That's exactly what I'm going to do. Thank you Janet and team. Mehtab Shaukat, Support Worker
I would like to thank you for your invaluable assistance in this case. Judith Thomas-Whittingham, Partner – Stephensons Solicitors
I am always happy I work with an absolutely great team. Imran Shami, Support Worker
Thank you Janet, you make my life easy with all you do for me. You always manage to fill me with great confidence when I have a meeting with you, you are the best case manager ever and knowing I have you on my side gives me a glow in my heart. Client, M
You  have a great team and we really enjoy working with you and your Case Managers. Rachel Moir, Speech & Language Therapist