Janet Penny – Case Manager & Director
Janet is a Registered Nurse with a Diploma in Professional Studies in Nursing. Studying at the North Manchester College of Nursing, she qualified in 1993. She worked to a senior level in the NHS between May 1993 and April 2006, primarily in oncology, accident & emergency nursing and discharge facilitation.
Janet worked as a Case Manager with JSP Manchester from April 2006 until February 2009 and joined UK Case Management Ltd in 2009, holding the position of Senior Case Manager and Registered Manager until April 2015. With over sixteen years experience of paediatric and adult neurological and orthopaedic case management, Janet formed Link Case Management Ltd in April 2015, building upon her extensive knowledge and experience of the complexities of working with seriously injured individuals in the medico-legal arena. She is adept at working under single or joint instruction within the framework of The Rehabilitation Code.
Janet is the secretary for, and an active committee member of the Stockport & South Manchester Headway group, a social support network for brain injury survivors and their families.
You can contact Janet directly on (0161) 445 5500, 07714 457 705, or email janet@linkcm.co.uk. Find her on LinkedIn.
---
Amanda Penny – Case Manager
Amanda possesses over ten years experience in the brain injury and social care arena in a variety of roles.
After leaving university, she joined the team at the Transitional Rehabilitation Unit in St Helens before moving to working in clients' homes.
Starting off as a Support Worker, Amanda progressed to a Team Leader and then Assistant Case Manager role. She also worked with Smith Consultancy Ltd as an Assistant Psychologist before securing her Case Manager roles.
Amanda is skilled at managing challenging behaviours (both from clients and professionals!) and is able to handle all situations with a pragmatic and dynamic approach. With a friendly and reassuring manner, Amanda gives her all to advocating for clients and promoting their best outcome.
Amanda is also an active volunteer at Stockport & South Manchester Headway.
You can contact Amanda directly on (0161) 445 5500, 07718 947 338 or email amanda@linkcm.co.uk
---
Liz Regan – Case Manager
Liz is an HCPC registered Occupational Therapist with an MSc in Health Through Occupation. She qualified in 2007 and gained experience in a variety of NHS settings in London teaching hospitals including Care of Older People, General Medical and Paediatrics, as well as Social Services. She specialised in Paediatrics before working as a Case Manager with Corpore and as a Clinical Consultant with Innovate HMG in Manchester until 2014, when she became a DWP approved Disability Analyst conducting disability benefits assessments. In 2015 she became the Quality Lead for Medacs Healthcare, responsible for recruiting and training staff, and maintaining overall clinical quality standards. She joined Link CM team in 2018.
Her experience has given Liz a good understanding of both the public and private sector services, and she has worked with people with a wide variety of medical conditions and disabilities. She likes to work holistically, delivering client-centred solutions and is naturally people-focused.
You can contact Liz directly on (0161) 445 5500, 07719 321 651 or email liz@linkcm.co.uk
---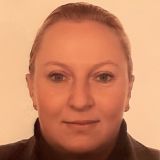 Julie Matthews – Case Manager
Julie is registered with the Nursing and Midwifery Council and has a Diploma in Adult Nursing; she qualified in October 1992 and has worked within rehabilitation medicine throughout her career. Roles (all within the NHS) have included Staff Nurse, Ward Sister and Specialist Nurse. Julie continues today as an Advanced Nurse Practitioner in the field of spasticity management.
Julie has over 30 years of experience working in an NHS rehabilitation unit with people whom endure a progressive neurological illness or have sustained a major neurological trauma. To enhance her personal knowledge, Julie became a Justice of the Peace in 2014, and therefore understands the principles of law.
Completing modules of the MSc Rehabilitation Medicine qualification was a big achievement for Julie. Her philosophy is to reduce disability and improve ability, and to encourage people to live meaningful lives.
Julie is a nominated Queen's Nurse, and celebrates individual nurse's interventions in the community. She ensures a holistic approach to clients' lives, taking into consideration all psychosocial aspects of life, and puts the client at the centre of all decisions and care.
Julie is a registered practitioner with the British Association of Brain Injury and Complex Case Management (BABICM).
You can contact Julie directly on (0161) 445 5500, 07305 056 457, or email julie@linkcm.co.uk
---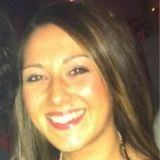 Sarah Wilde – Office Manager
Joining LCM in 2015, Sarah brings a wealth of experience in administration in a case management setting. Her clear thinking and organisational abilities help keep the team on the straight and narrow!
Having two young children means her spare time is no longer her own, however, when she gets the chance, she enjoys everything outdoors, reading, dancing (mainly to Sean Paul) but most of all, spending quality time with her husband and children.
You can contact Sarah directly on (0161) 445 5500 or email sarah@linkcm.co.uk
---
Beth Neilson – Case Manager Assistant
Beth is a member of the admin team and enjoys assisting the Case Managers and Assistant Case Managers wherever and whenever she can.
Beth mainly worked in retail until moving into admin work. When not at work she's usually cooking, reading a book or watching The Blossoms.
You can contact Beth directly on (0161) 445 5500, 07305 074 987 or email beth@linkcm.co.uk
---
Gemma Rathmill – Case Manager Assistant
Prior to joining us in November 2020, Gemma worked in the hospitality industry for over 16 years. With managerial positions in areas ranging from organising wedding events to many other types of occasion, Gemma's planning skills are invaluable here at LCM.
Gemma's transferable skills help her when assisting the case managers with anything they might need support with.
Any spare time Gemma can find is spent with her daughter and family, usually outdoors; especially anything that involves food! She also enjoys going out dancing (when possible) with friends.
You can contact Gemma directly on (0161) 445 5500, 07305 056 454, or email gemma@linkcm.co.uk
---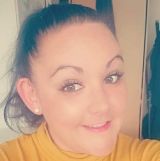 Katie Heard – Compliance Coordinator
Prior to joining LCM in July 2020, Katie spent 9 years in the recruitment industry in a challenging role at one of Manchester's biggest employers, where compliance was at the forefront of her ongoing responsibilities. Managing over 160 staff every day was a challenge that set her in good stead to become LCM's compliance chief.
In her spare time Katie likes to spend time with family and friends. With a BA in performing arts, Katie also has good training for her favoured pastimes of singing (sometimes too much, according to her), dancing and socialising.
---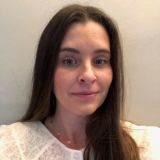 Emily Walker – Compliance Coordinator
Emily joined LCM in January 2022 as temporary compliance coordinator.
Emily has over 15 years' experience within a range of Health and Social care settings, spending a large part of her career working in different temporary accommodations for homeless men, women, and children.
After the birth of her two older daughters, she joined one of the UK's largest charities, managing a team providing a range of support in order to prevent hospital admissions across East Cheshire. She has a Level 3 Advanced Diploma in Health and Social Care and is working towards a Level 5 Higher National Diploma in Clinical Reflexology.
You can contact Emily directly on (0161) 445 5500, 07305 056 455, or email emily@linkcm.co.uk
---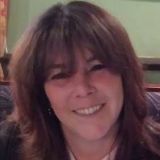 Karen Thompson – Admin Assistant
Karen has held secretarial/PA/admin roles in the private and charity sectors, the travel industry and the NHS.
In her free time Karen enjoys socialising, films, reading and football – Karen is regularly seen freezing at the sideline on a cold Sunday morning – Go Bramhall North!!
You can contact Karen directly on (0161) 445 5500 or email karen@linkcm.co.uk
---
Alison Powell – Admin Assistant
Alison joined us in September 2017 and has been a valuable addition to the team.
Alison was a Registered Childminder for the 9 years, a job she loved but now her children are both in full time education she felt it was time to get back in the adult world!
You can contact Alison directly on (0161) 445 5500 or email alison@linkcm.co.uk
---